EXTERNAL SUCTION VACUUM SEALING MACHINES
COMPACT SOLUTIONS FOR VACUUM PACKAGING
For a practical and reliable packaging
Our external suction vacuum sealing machines for embossed food bags are designed to best meet the needs of domestic users and small professional activities in the food industry.
The machines are distinguished by their compact dimensions, ease of use and high-quality results.
We produce our vacuum machines with external suction completely in Italy and we test them one by one to always guarantee the highest quality.
USER-FRIENDLY AND INSTANT
Designed for instant use, the vacuum sealer machines are particularly suitable for vacuum packaging cold cuts, cheeses, meats and vegetables.
ABS line
Compact, instant, and reliable.
The ABS Line's vacuum sealer machines are designed for demanding domestic users.
High-quality components, 100% made in Italy for a professional quality vacuum storage even at home.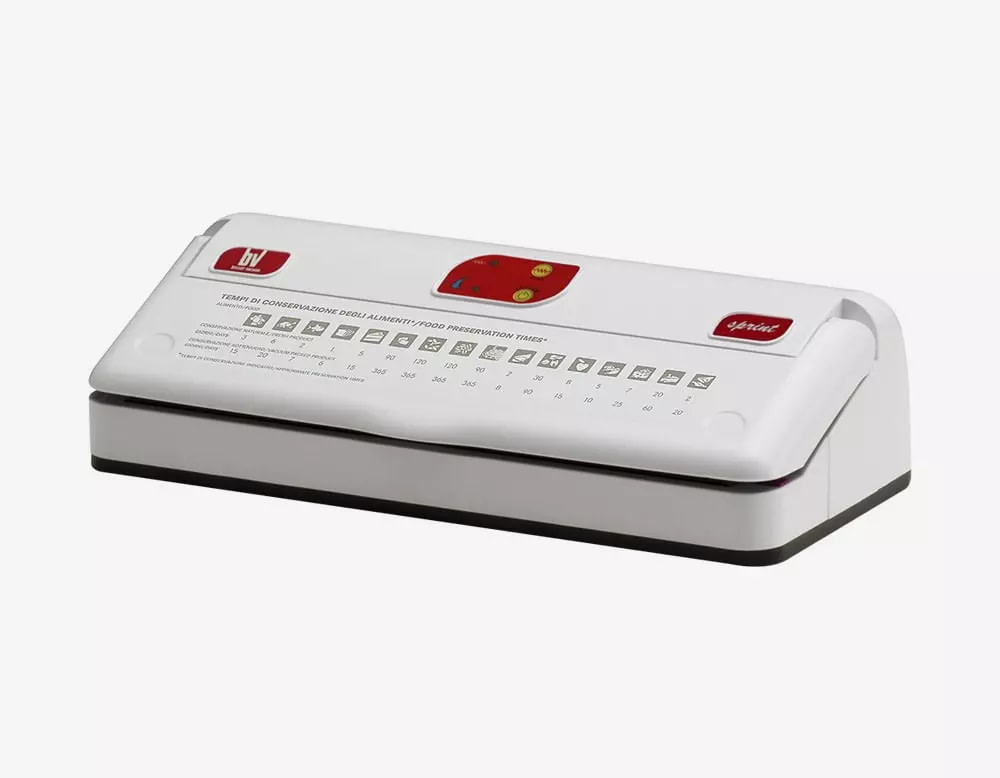 SPRINT
DIVA
FOR EMBOSSED VACUUM BAGS
FOR EMBOSSED COOKING BAGS
FOR EXTERNAL SUCTION FOOD CONTAINERS
OMNIA
MANUAL/AUTO
HIGHER POWER FOR A FASTER VACUUM
FOR EMBOSSED VACUUM COOKING AND STORING BAGS
FOR EXTERNAL SUCTION FOOD CONTAINERS
Safe storage for your food thanks to a professional-quality vacuum, higher than the market's average external vacuum sealer machines.
INOX BASIC line
Essential, strong, reliable.
INOX BASIC Line's vacuum sealer machines meet the needs of advanced domestic users and small businesses.
FRESH 33
FRESH 43
Strong frame and high-quality components, assembled and tested with care, one by one, by our specialized technicians.
INOX TOP line
The best external vacuum sealer machines.
The INOX TOP Line's machines are the most complete, powerful and reliable external vacuum sealer machines.
With vacuum gauge and anti-humidity filter, they allow greater control over vacuum cycles and longer service life.
MINI
MIDI
Find out more!
Contact us for quotes, information on machines or more.
We respond within 48 hours.
In the section FAQ you can find the answers that may be useful to give you information about the machines, their use and cleaning, advice useful and much more.