INDUSTRIAL VACUUM PACKAGING MACHINES
HIGHEST EFFICIENCY TO REDUCE COSTS AND INCREASE PRODUCTIVITY
Ultra-rapid vacuum packaging for:
Our Industrial vacuum packaging machines are designed for companies operating in different sectors, such as food, electronics, mechanical and pharmaceutical.
The chamber vacuum sealers are designed and built to ensure maximum efficiency: installation and start-up phases are immediate and maintenance needs are reduced to a minimum.
We produce our vacuum sealing machines entirely in Italy and we test them one by one to always ensure the highest quality.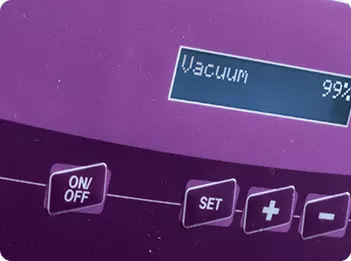 Vacuum Sensor
Special program that allows you set manually the desired vacuum percentage and obtain a more precise control of products preservation cycle thanks to an electronic sensor.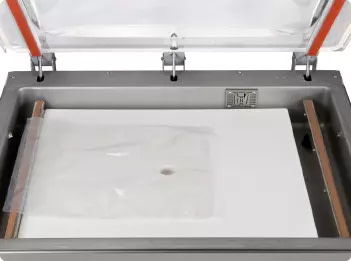 Additional welding bar
Additional sealing bar that guarantees the packaging of a larger number of bags during the same vacuum cycle.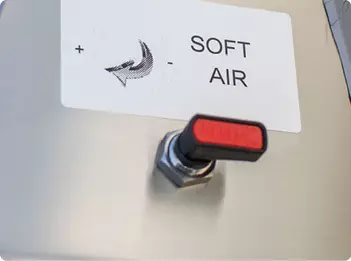 Soft Air
External knob that allows you to adjust intensity of the air return flow inside the vacuum chamber avoiding compression of the packaged product.
Gas flush (MAP)
System that allows to pack delicate and soft products in a modified atmosphere (ATM). A mixture of food gases is injected into the vacuum bag through an external side nozzle, ensuring total preservation of the product's shape, consistency and flavor.
Marinating | Infusion
Specific program that simplifies and speeds up food marinating processes. Thanks to short and close vacuum cycles, liquids in the bag penetrate faster into product's fibers, accelerating the marinade in a protected environment and at room temperature.
Printer
Thermal printer of food labels: it simplifies the traceability of the packaged products by printing data relating to the packaging (product name, date and time of packaging, product expiry, used program, ingredients).
Pour en savoir plus
Contactez-nous pour un devis, pour toute information sur les machines ou plus. Nous répondons dans les 48 heures.
Dans la section de FAQs, vous trouvez des réponses qui vous aideront avec des informations sur nos machines, leur utilisation et nettoyage, ainsi que des conseils utiles et bien davantage.